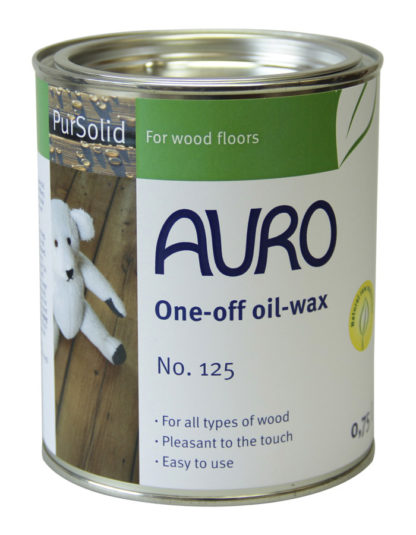 With just one application, an oiled and waxed surface of excellent quality and durability is achieved. The product is suitable for the task, solvent-free and can be applied easily with a roller. It is suitable for untreated or pre-oiled wooden furniture or floors. After polishing off – within 1 hour of application – you have a perfect surface, which can be wiped over with a damp cloth after one day. The surfaces are very easycare: simply clean with Floor Cleaner No. 427 and maintain with Floor Care Emulsion No. 431.
Overview
Technical Data
Ingredients
Overview
Application
Apply to the wooden floor with a roller and polish the surface within 60 minutes.
Tips
AURO Floor cleaner no. 427 is recommended for the regular cleaning of the low-maintenance surface. For the lasting care of the surface, the AURO Floor care emulsion no. 431 is perfectly suited.
VOC Level: ≤ 1 g/l
Breathability: Microporous
Wipeability: Washable
Allergies: MI free
Technical Data
Ingredients
Carnauba wax
,
Castor oil
,
Drying agents, metal soaps
,
Fatty acids
,
Hydrogenated Castor Oil
,
Linseed oil
,
Mineral Fillers
,
Sunflower oil
,
Tung Oil
,
Wood oil